Sfumato, envelops and satchels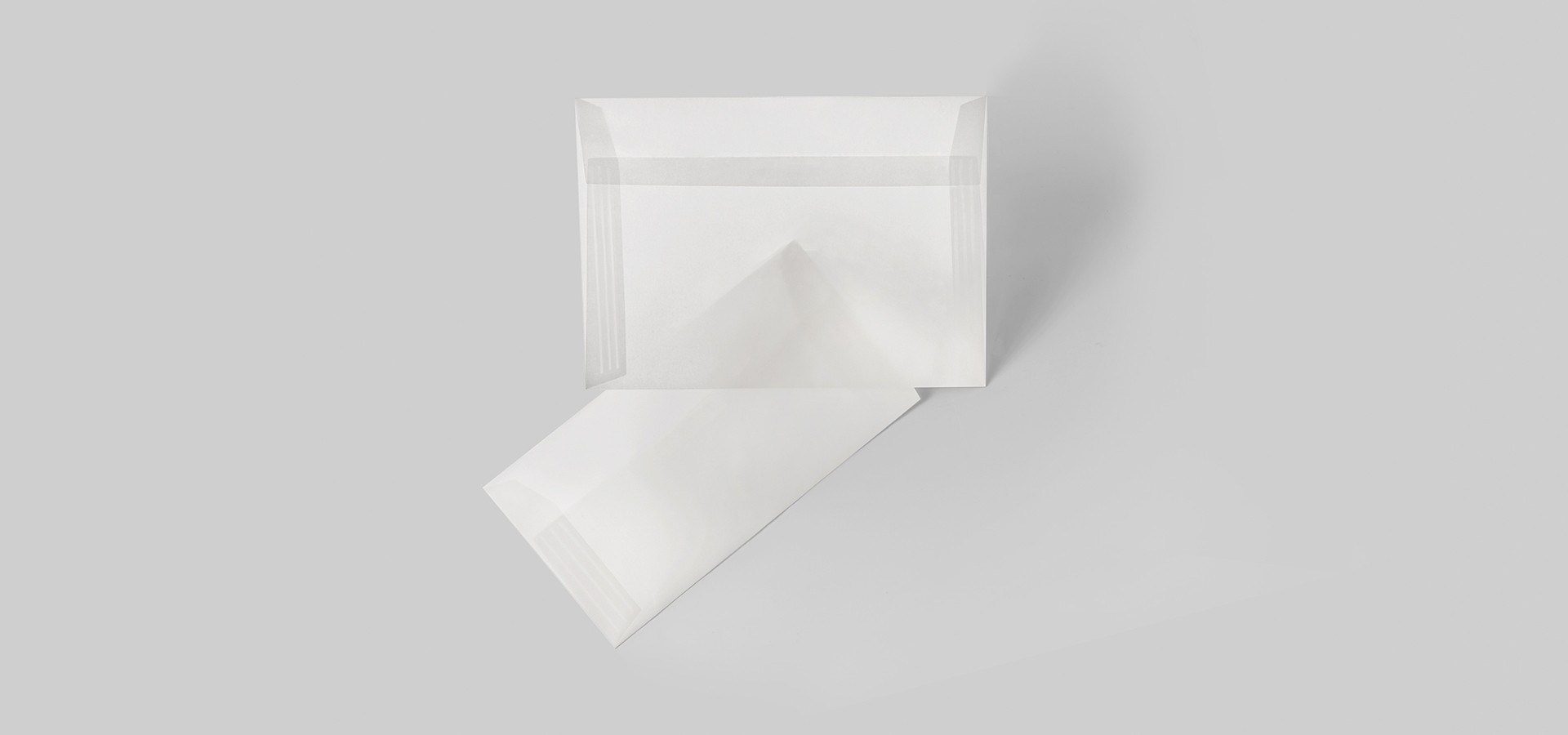 Sfumato is the reference range of satchel and envelopes in transparent papers for packaging.
Sfumato envelopes and satchels are distinguished by their careful design, in particular the glue, which can be seen in transparency, is applied in the form of 3 thin strips. This gives the envelope a better flatness and a distinctive sign.
Types of applications: useful for gift cards and packaging of flat products such as stationery and textiles (scarf, tie, cleaning cloth, etc.)